John 17 is a breathtaking prayer that Jesus prayed to His Father in Heaven on our behalf. The passage is filled with love and humility. I encourage you to read the entire chapter, but skipping to verse 23, it says:
"I in them and you and me, that they may become perfectly one, so that the world may know that you sent me and loved them even as you love me."
Though it was our sin that led Jesus to His death; the cross marked the greatest act of love. It gave us accessibility into the throne room of heaven and granted us unity in Christ. This Christmas season, we reflect on the gift that was freely given to us. The poem below represents a full circle that causes you to see that Jesus is the alpha and the omega. We started from Him and will end with Him. For this is the love of Christ – "and this is eternal life, that they know you, the only true God, and Jesus Christ whom you have sent." (John 17:3) 
Friend, may you know Him in a deeper way this season, and may the revelation of Him knowing you fill you with wonder. 
We Are Known
By your breath you formed man
Out of dust is where we began
In your image you birthed
A son, a daughter, a friend
Out of nothing into something
It's sometimes too much to comprehend 
Your heartbeat is for humanity 
So humbly you came
You stopped at nothing 
To create that connection, again 
On the cross you bridged the gap
To bring back what once was
A place filled with perfect peace 
One day and forever with you, in harmony  
In preparation for the coming Christmas season, take some time to ponder these truths using these reflective journal prompts: 
You were created in the image of God.  What does this truth stir up in you?

On the cross, Jesus bridged the gap between us and God created by sin.  Take some time to thank Him for this holy restoration.  

Knowing that the cross would not be possible without the manger, how does this shape your view of the Christmas season? 

Reflect and write about a time this year when you were deeply aware of your connection to God through Christ.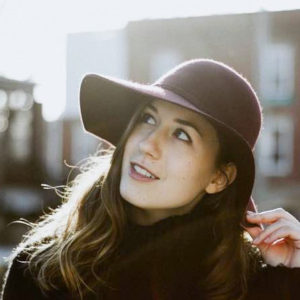 Katelyn loves expressing herself through writing, speaking and singing. Currently working as a paralegal, she has an innate passion for justice and bringing people together. She desires to see people experience the true love of Christ as the Church lives boldly and unashamed. For more of her writings, check out her blog www.underthecanopyonline.com
See Author Profile
But wait, there's more...