I had a great mother and a happy childhood, free of dysfunction and abuse—little realizing at the time how unusual that was. Today, most people I know struggle to overcome issues related to neglect, abuse, even abandonment from their family of origin. But there was one thing I knew, without a shadow of doubt, as I was going up: my parents loved me.
A funny thing happened when I was an adolescent, though. My mom changed, practically overnight, into a rule nazi. She implemented a curfew—even for prom night. Inconceivable! She refused to let me drive alone into Minneapolis for an event that lasted till almost midnight. What was wrong with her? And if my boyfriend came over, she insisted the bedroom door stay open. Did she think I couldn't be trusted?
Using my own highly developed judgmental skills, I defied some of her rules … and got grounded for it. When she caught me.
A few times, I became so upset with my mom that I shouted, "I hate you!" and stormed down the hall to my room, slamming the door so hard the walls trembled.
Another funny thing happened when I had my first child. Again my mother made a major transformation. This time, she suddenly became amazingly wise, compassionate, and patient. Whenever I had a question or concern about what to do with my son, all I had to do was pick up the phone and call her. She always gave me good advice, calmed me down, and helped me work through the problem. And she repeatedly reminded me that "this too shall pass." Especially when my kids seemed to hate me for the decisions I made that I believed were best for them.
I'm in my "empty nest" season now. Both of my boys have moved out of the house … twice … and now live in different states. I am extremely blessed to have healthy relationships with both of them.
And my mom? Well, she seems to have made yet another transition. She's now my friend.
As I look back at the various transformations my mother made over the years—recognizing, of course, that I changed far more than she did—I realize what a tremendous impact she had on who I am today. Her encouragement as I was growing up gave me the confidence I have now to accomplish great things. The lessons she taught me, mostly through example, have made me the person I am now.
When I was sixteen, my mother made me get a summer job. I just wanted to hang out with my friends for three months. But she insisted. She even cut out an ad from the paper for a summer babysitting job and handed it to me, along with the phone receiver. To my dismay, the parents hired me. And over that summer, I discovered that Christianity was more than just going to church as a family on Easter and Christmas, and going to Sunday school with my sisters to learn about Noah's ark and Jonah's whale. On the last day of my babysitting job that summer, I accepted Christ as my Savior.
Thanks, Mom.
When my own kids were growing up, I dreaded my empty-nest season, wondering what on earth I'd find to do with my time. But the truth is, I'm busier now than ever. In the years since my kids moved out, I've become a published author and a professional freelance editor. (The opening to this blog is taken from my closing in 21 Days of Joy, book 4 in the Fiction Lover's Devotional series I recently compiled and edited.) I'm also the founder and director of two organizations for Christian editors. I speak at writers' conferences across the country six to eight times a year. I'm the director of a writers' conference and an editors' conference. I love my life because everything I do helps people achieve the dreams and goals God has in mind for them. I get to be a part of their journey, and that makes me super happy!
I would not be where I am today without the foundation my parents gave me. I might not even be a Christian if my mom hadn't insisted I get that summer job.
I owe a huge debt of gratitude to my mother for everything she's done for me. And though they may not know it, everyone I've assisted in my life can be grateful to her too. Because I wouldn't have been able to help them if not for Mom.
If you are a successful businesswoman, a successful mother, or successful in any other aspect of your life, there's probably something your mom did that laid the foundation for your success. This Mother's Day, tell her—and show her—how much you appreciate her. And be specific about what you're grateful for. If contact with your mom isn't possible, do something in honor of her. Take time out of your busy schedule to look through old photo albums and recall cherished memories. Write Mom a thank-you note … even if there's no way to send it to her.
And then think about how you can "pay it forward." When you're with your children and grandchildren, put all of your focus on them. Don't try to split your attention between them and all the many things on your to-do list. If your own kids aren't around, is there someone in your life you could be a "second mom" to? If so, make a concentrated effort to invest in his or her life. While that will take time away from your business, these are the things that will have lasting, even eternal results.
Did your mother make any "transitions" when you were growing up? What are some things she did in the past that you didn't truly appreciate until years later?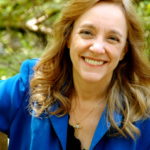 Kathy Ide is the author of Proofreading Secrets of Best-Selling Authors, Capitalization Dictionary, and the editor/compiler of The Fiction Lover's Devotional series. She's a full-time freelance editor/writing mentor and teaches at writers' conferences across the country. She is also the founder and director of the Christian Editor Connection and The Christian PEN.
See Author Profile
But wait, there's more...