Raise your hand if you know what it's like to be cuddling with your spouse and sharing a sweet moment, but then a few moments later, you're in a heated argument over decisions or opinions about your business.
I'm right there with you. Welcome to a normal experience of working with your spouse, or even more so, owning a business with your spouse.
My husband and I have so much fun together. I adore him. Marriage is the best thing because I am with Jim, and owning a business with him is a dream, most of the time. But we have definitely encountered those moments that people warn you about that come with a family business.
We started a farm style, custom-made furniture business together—just 4 months after our wedding! He had already been an entrepreneur and business owner for the past 8 years in other fields, so I was so excited to join him in the entrepreneur title and work together. We've had the most fun times working late nights together in our garage, dancing to fun music while creating furniture. But we also have had some hard, hurtful conversations over business decisions that make us want to scream, cry and just quit.
Owning and running a business with your spouse isn't always as dreamy as it may seem, but it can be strengthening for your marriage in an incredible way if you both decide to work together and fight for each other. Here are some of the ways we have learned to do just that.
Designate the responsibilities clearly
This is your first step. Be very open and honest about the tasks you want to take on and be responsible for. Be as detailed as possible so nothing in your business gets dropped. This also prevents any arguments that may be caused from stepping on each other's toes. This definitely does not solely apply to business partners/owners, but anyone you bring in your business. Make sure all tasks and responsibility for each person are very clear and understood. Don't assume anything but instead, over communicate.
Recognize strengths and weaknesses in each other
Spend some time together talking through and writing down each other's strengths and weaknesses. Check to make sure you are each using your strengths in the responsibilities you each have in the business. Restructure if you need to based off each using your strengths. It's a great thing your spouse isn't just like you, so instead of getting frustrated with each other's weakness, help one another and be thankful for the way they were created and designed as the one you chose to marry.
Keep business out of the bedroom
It seems that our arguments are right as we get ready for bed, or even worse, when one of us is ready to fall asleep. There are many reasons to keep business out of the bedroom, not only to protect the intimate part of your marriage but also your sleep and emotions! My husband I have set a rule to not speak about business while we are in our bedroom. My favorite part of the day is winding down with him, and the last thing we want to do is have an argument that keeps us from sleep!
Marriage first. Business somewhere after that
Remember the goal of your marriage and then the goal of your business. My husband and I have a purpose statement for our marriage as well as a purpose statement for our business. They are very different and marriage trumps business every day.
Step out of the heat
When you disagree, first, take a step back to think clearly before speaking. Take a break. And clearly process what you are disagreeing about, why you hold to the view you are arguing, and remember the purpose of your business but more importantly, your marriage. And always, if you need to take a break from your business to protect your marriage, take a break.
Have fun together!
Set aside business dates, not to take away from your "regular" dates. Celebrate your accomplishments and milestones together. Laugh a lot.
A great business together is like the cherry (or sprinkles if you don't like cherries) on top of a great marriage. The more you communicate and work together in your marriage, the easier and more fun your business will be together as well, which leads to a more successful marriage and business.
Do you have a spouse` as a business partner, or are you hoping they'll join you once you start your business? What else would you add to this list of tips?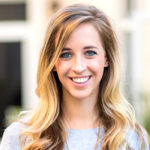 Allison graduates in December with her M.A. in Biblical Counseling. She also owns and runs Creagh Furniture a custom made farm-style furniture business that she and her husband started together. They are passionate about developing others, taking spontaneous trips, eating sushi, and hosting parties.
See Author Profile
But wait, there's more...