We were not meant to do this entrepreneurial journey alone. In fact, it's way more fun and fulfilling when we invite supportive people along to enjoy the ride.
When I was getting started as a coach, I knew it was essential for me to cultivate a community of people to share advice, wisdom, and experience. These are the folks who would contribute to other people's success while also allowing them to make their own choices. Mentors are people who care about your cause, speak the truth and in love, and are the champions for your success. Whenever you're on the road to creating work that matters, it's essential to have a mix of go-to gals to lean on to support you to pursue your dreams.
3 TYPES OF MENTORS
The Experienced Mentor
These are the lady bosses who have been there, done that, and inspire you to grow in your craft and your business. Their words are wise, their actions are admirable, and you would love to learn from their experience. The experienced mentors are the Gandalfs to the Frodos, and teach you timeless principles and guide you to make your own path. Having an experienced mentor on your side is important to help you to learn from the best, shortcut some mistakes and lessons learned, and stay true to yourself.
To initiate an experienced mentor relationship:
Join her tribe. Glean wisdom from her work by reading books, listening to podcasts, or attending an event or workshop.

Offer to help her any way you can. Volunteer to serve at her events, take care of administrative tasks, or make a connection. Develop a relationship by providing value first.

Make yourself available to learn from her. If and when she reaches out, make it easy to meet and connect. Be prepared with specific questions so it's clear what you would like her wisdom and advice on. Show your gratitude for her help!
The Peer Mentor
These are the friends who are at a similar stage along your journey. The Rachel to your Monica and Phoebe, these are valuable relationships because they are people who you can celebrate, commensurate and collaborate together. The beauty of boss buddies is that you can do life and business together with people who are like-minded, supportive, and understand exactly what you're going through because they are going through it themselves as well.
To cultivate peer mentor relationships:
Invite a friend for regular (virtual) coffee dates to share real talk conversations of success and struggles, support and encouragement.

Create a Mastermind group of 3-8 peers whose purpose is to brainstorm ideas, share progress, and hold you accountable to reach your goals.

Collaborate on a project together to combine your unique strengths that benefits both of your audiences and businesses.
The Mentee
These are the emerging lady leaders who you can pay it forward and pour back into them. They are the Barnabas to your Paul and girls who look up to you. Engaging in these relationships will help you remember where you came from, practice what you preach, and give generously of your time, knowledge, and expertise. Look for people who are motivated, take initiative, and share your values to help along their journey. These relationships are crucial because they can challenge you to keep growing and give back, completing the cycle of women supporting women.
To develop a mentee relationship:
Respond to their questions. Streamline a process where you can answer their questions, offer your expertise, and encourage them along their journey.

Volunteer your time and services. Do some pro-bono work at a church, organization, or community where you can pour into people who could benefit from your gifts.

Hire an intern. Bring on an intern to work for you, model your standards of excellence, and intentionally take time to develop her gifts and interests.
As you consider the mentor relationships in your life, who are the ladies you are grateful for? If you're looking to cultivate some mentor relationships, who is someone you'd like in your corner? What's one action you can take this week to initiate a relationship?
As iron sharpens irons, so one (woman) sharpens another (Proverbs 27: 17). We were made to thrive in community, and use our gifts and strengths to serve others. Mentors have an incredible influence in our lives and businesses. By finding women who can be your biggest cheerleaders, you have the power to make the entrepreneurial journey a little less lonely, and a lot more fulfilling.
What does your circle of support currently look like? Do you have a mentor? How have they helped you to focus and pursue your goals? Or what are some of the challenges you've faced when looking for a mentor?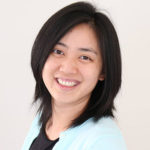 Shi is a leadership and success coach based in Baltimore, MD. She is passionate about helping entrepreneurial, creative women grow their leadership skills and take action towards their God-given dreams.
See Author Profile
But wait, there's more...