Take a moment and be honest with yourself. Is your Christianity working for you? I mean, really working? Do you feel like there has got to be more to this than going to church on Sunday, reading a devotional, and having coffee with everyone and their mother?
No? Okay–maybe just me.
Last year I was facing a difficult reality. There was a big difference between what Jesus promises in the Bible and what my life actually looked like. John 14:12 would ring in my ear on the subway, at work, while falling asleep: "Very truly I tell you, whoever believes in me will do the works I have been doing, and they will do even greater things than these, because I am going to the Father."
Let's break this down.
If you believe in Jesus–you will do what Jesus does.
You will do greater things.
As an entrepreneur, I've founded a successful social media agency called NYC-Collective, and my husband and I also pastor a campus of Liberty Church in New York City. My hands were absolutely full of favor, opportunity and ministry. However, greater things than Jesus? Yeah, not even close.
While speaking at a conference in Georgia, this guy named Clint (who is close to an exact replica of Ed Norton in Fight Club, both in looks and charisma) reached out to my husband and me. He said simply "Come follow me, and I'll make you fishers of men." I sat in silence. Was he allowed to say that? Can you steal Jesus' lines and make them your own? I was intrigued.
We set up a Skype call (mostly out of curiosity) and we talked about discipleship. We talked about following Jesus. Not who we thought Jesus was, but who Jesus actually IS. Our only requirement was to give away whatever we received. The Bible says to do that 100 times or more, so I was okay with the terms.
After two weeks, I started meeting bi-weekly with two other women. Mainly just processing what Clint was processing with my husband and I. Their only requirement was to give away whatever they received.
The Bible says:
Matthew 28:19
Therefore go and make disciples of all nations, baptizing them in the name of the Father and of the Son and of the Holy Spirit.
The Bible does not tell us to associate ourselves as Christians, to just attend church, or to have good morals. We are called to become followers of Jesus and to lead other people to become followers as well.
Since starting intentional discipleship I have noticed two things:
God can not give you more unless you are giving it away.
Luke 12:48
From everyone who has been given much, much will be demanded; and from the one who has been entrusted with much, much more will be asked.
I refuse to become a clogged vessel of God's love + power. Freely you have received, freely give. If you want God to show you more, you must give it away.
Intentionality Matters
Hebrews 4:12
For the word of God is living and active, sharper than any two-edged sword, piercing to the division of soul and of spirit, of joints and of marrow, and discerning the thoughts and intentions of the heart.
God is ALIVE. The word of God is Alive. What we do, what we think, and what we say matters. Setting aside time to meet intentionally with the people you disciple and the people discipling you makes the difference
The first resistance I hear from someone when we start talking about the concept of discipleship is they don't feel "qualified" to disciple anyone, or they are not being discipled themselves. If you read your Bible and love Jesus–just find two people to meet with bi-weekly and process with them what you're reading. Ask them "What is Jesus saying to you?"
I like to meet with my two people at the same time so it doesn't become a counseling session. To be honest, this isn't the place to process what has happened to you when you were 15 years old. This is the place to allow Jesus to tell you WHERE YOU ARE GOING! Jesus is the leader, not you. When I meet with my disciples the conversation often starts with "What has God been showing you lately?" and "How is it going with your disciples?" – then the Holy Spirit moves from there.
I honestly believe with every fiber of my being this is the next revival. I don't think Jesus was kidding when He said "Go and make disciples." We are coming up with all of these strategies to reach the lost, build our churches, see a movement of God. What if we are the movement of God? What if it means waking up at 7am to get coffee twice a month with two people and reading the Bible together, and they meet with two people, who meet with two people, and so on.
Have you tried intentional discipleship? Has it worked for you? What hesitation do you feel when reading this?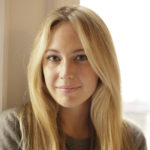 Jessi loves Jesus, people and adventure. She chronicles her faith, style inspiration and life on Modern Wonderland while also serving as a pastor at Liberty Church Union Square and speaking about evangelism. She believes that we are the catalyst of one of the world's greatest revivals and we all have a part to play.
See Author Profile
But wait, there's more...