Feeling tired, worn out, empty? Is the pressure of perfectionism weighing you down? Is fear and overwhelm a constant companion in your story?
Then you're not alone.
In fact, in a recent survey we conducted, over 2,000 women echoed the same sentiments. There were some stand out themes:
Hustle! Hustle! Hustle!
"The pressure to do it all, have it all, and work work work is creating a false narrative for our generation. It breeds pressure, perfectionism, and quite frankly it doesn't align with our design."
Spiritual Homelessness
"There isn't a place for me, a place that speaks to my season, a place for the working woman, for women who want to pursue their dreams while honoring their families, and ultimately God."
Unhealthy Feminism
"Making feminism sound like a brutal attack against men. Tired of unhealthy feminism and women empowerment without the balance of theology and God's design for women."
Do these sentiments make you want to scream, hold a woman's hand, and take a stance all at the same time? Well friend, you're at the right place at the right time.
It's time for a new thing.
A New Thing for the Modern-Day Woman
We've been at this for a while now, and we've heard enough. Since launching in 2015, our posture has been one of prayer, service, and listening. However, what we've realized over the years is that women need to be supported in a new way. Although tools and resources to help you "get things done" are important, being able to operate from a place of wholeness is what matters most.
So, as Grit & Virtue steps into a new chapter, we are committing ourselves as a personal development company to help women walk in wholeness in every season of life.
To help her focus on BEING, before DOING.
To help her walk confidently knowing who she is.
To help her achieve success, without compromising her soul.
It's time.
Welcome Home.
Over the last year, we've been deconstructing and rebuilding Grit & Virtue so that we align with the needs and heart of our community. Although there is so much around the corner, let us walk you through a few things you should dig into:
New Website
A complete overhaul. From sketching wireframes to coding up every page, we've developed it with you in mind. Created to be your new home on the web. Find relevant and life-giving content, from devotionals and challenges to practical guides and authentic stories to help you grow personally and professionally.
The Manifesto
What started as a tool to help women align to their true identity has manifested into so much more. The "Anthem for Women on a Mission" is now accompanied by a powerful video, a devotional study, a 14 Day Identity Challenge, and a Conversation Series.
Online Magazine
Our online magazine is laced with stories and advice to help you dig into your unique season of life. We've introduced Curated Collections, Categories, Videos, and Contributor Profiles.
A Guide for Your Journey
Grit & Virtue isn't about us, it's about you and your journey of becoming. However, we've spent time pulling back the curtain so you can come in, have a seat, and get to know us. You can now read up on who we are, our approach, our genesis story, our team, our mentors, our core values, and our community.
The Journal Collection
A physical product? Yes! A tool to help you focus on being before doing, unveil your true identity, and prioritize self-care so that you can serve others from a place of wholeness instead of overwhelm.
The Journal Collection was designed to accompany you on your beautiful journey of becoming, in every season.
The Journey Ahead
Although there's plenty here for you to absorb, there is so much more coming ahead. Our team is working diligently on very practical solutions to help you pursue a life well lived.
Want to be the first to know about upcoming releases, new resources, and opportunities? Then subscribe to our weekly email to stay updated.
Lastly, we choose to show up every day because we believe in you and in our community. We have developed an unshakable conviction to help women walk in wholeness, while they pursue their God-given potential.
We're honored that you are here.
Welcome home.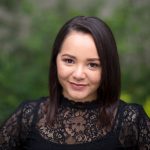 An accredited life & business coach, writer, and founder of Grit & Virtue. My passion is found in helping you on your journey of becoming who you were created to be, while living out your mission with clarity, conviction and confidence.
See Author Profile
But wait, there's more...