We are always on the go, and many times it's hard to keep up with the latest looks and trends. The distressed cropped boyfriend jeans on the cover of a magazine, to the over laced sandals your best friend loves to wear, and the fedora hats you see all over Instagram—all are options just waiting to jump into your closet. But what is the look that will take you from blah to bold? To classy and fabulous.
Instead of guessing, let's find some fashionistas who can save us a whole lot of time. We rounded up a few fashion bloggers who know how to rock personal style with class. Here is our list of fashionistas on a mission:
Alyson Haley Shepherd
Alyson Haley Shepherd is the writer and creative director behind her fashion blog Sequins & Things. We love the attention to details she gives her outfits, resulting in her polished, put-together looks. She enjoys sunshine, words, and iced coffee. Her best friend is her dog named Fish.

Photo credit: sequinandthings.com
Mauree Sullivan
Mauree Sullivan loves thrifting, ice cream, tea, and Glamour Magazine. She runs her fashion blog By Mauree with full intention to keep it authentic and transparent. We love a woman who keeps it real while rocking fun outfits.

Photo credit: bymauree.com/
Katey McFarlan
Katey McFarlan is a style-obsessed PR enthusiast who uses Chronicles of Frivolity as a platform to help people feel a little more put together, so that they can devote a lot more time to other areas of their life. We adore how her blog makes us feel like we're getting fashion advice from a best friend.

Photo credit: chroniclesoffrivolity.com
Lynne Gabriel
Lynne Gabriel is a full-time personal style and fashion blogger who also owns a web design company that caters to small businesses, churches, and non-profit organizations. We're enamored by her chic, dressy style and the name of her blog, Whatever Is Lovely, influenced by Philippians 4:8.

Photo credit: lynnegabriel.com
Liz Larsen
Liz Larsen is the co-owner and face of Accessory Jane. We love her everyday-girl style. She is a twenty something year old single mom, business owner, fashion addict who believes a little bit of sparkle makes everything better.

Photo credit: accessoryjane.com
Mandy Kellogg
Mandy Kellogg Rye is a dreamer, maker, and doer. She's inspired by the art of creating a beautiful everyday and has made it the mission of her brand, Waiting on Martha, to help others do the same in their lives. We admire her approachability and knack for curating a life filled with beauty.

Photo credit: waitingonmartha.com
Liz Roy
Liz Roy started Downtown Demure with the ultimate goal to encourage women to live faithfully and boldly for Christ while dressing modestly yet stylishly. We're drawn to her intentionality to discuss the motivation behind her clothing choices: her faith.

Photo credit: downtowndemure.com
Are you a heels or flats kind of girl? Where do you go for inspiration?
Or what are some of your fashion and beauty tips for being a women on the go?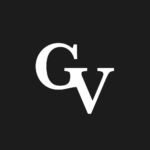 As a personal development company for modern-day women, we equip women on a mission to build unstoppable momentum, become spiritually confident, and to never feel alone on the journey.
See Author Profile
But wait, there's more...